Sarfaraz Ahmed, the former Pakistani captain who is finally getting a chance after four years in Test cricket, suffered a very unfortunate fate when he was given out by the third umpire in one of the most controversial moments in the PAK vs NZ 2nd Test.
Sarfaraz Ahmed was batting at 78 when Tim Southee brought on attack Daryl Mitchell. To put pressure on the new bowlers, Sarfaraz took a stride forward but missed the ball completely. However, it seemed that he managed to drag back his feet into the crease before being stumped.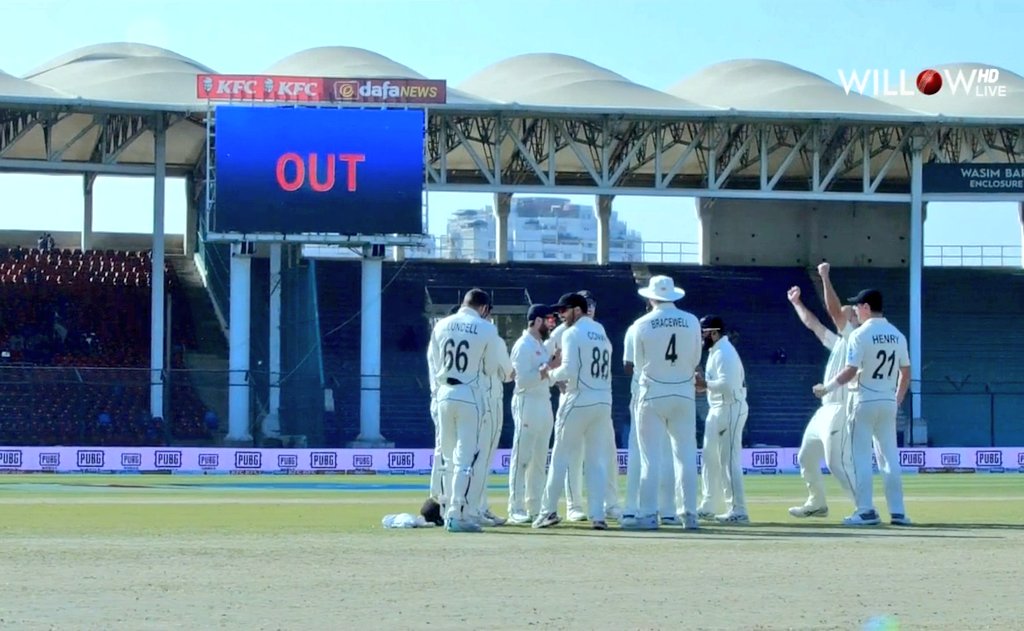 The umpire called for a third umpire review, and it was clearly visible that Sarfarz's foot was planted right into the crease. However, for some bizarre reason, the third umpire gave the former Pakistani captain out at a crucial moment in the PAK vs NZ 2nd Test match.
This controversial decision has stunned Pakistani fans, who are now trolling the third umpire on Twitter for this massive blunder that can cost Pakistan the Test match and series.
Here's how fans are reacting to the Third Umpire's shocking decision of giving Sarfaraz Ahmed Stumped Out
Is this out or not out??
I think this is clearly Sarfaraz Ahmed not out .
Very bad Decision by Umpire 💔

Really well Played our Kaptaan❤️❤️#PakvsNZ #PakistanCricket #PAKvNZ Saud Shakeel #AlNassr kindly DM #SarfarazAhmed pic.twitter.com/JuPXnoOWvb

— 𝗛𝗮𝗿𝗶𝘀 𝗕𝗮𝗶𝗴 🇵🇰 (@Haris_BaigM) January 4, 2023
Was this out or not out? Should Sarfaraz Ahmed have been given not out? Why this injustice always with Pakistan players?#PAKvNZ pic.twitter.com/lsw3NbGe8I

— Younus Basheer (@Younus__Bashir) January 4, 2023
We've always known benefit of the doubt always goes to the batter, it's plain simple. You take ages to decide which means you're not sure.

Joel Wilson didn't do it in Multan, Ahsan Raza didn't do in Karachi. Both Saud Shakeel and Sarfaraz Ahmed should feel hard done by. #PAKvNZ

— Farid Khan (@_FaridKhan) January 4, 2023