India and Australia are set to play the third and final ODI of their series at Chennai's Chepauk Stadium on March 22. In the first match, India dominated the game, but Australia won the second game convincingly, bundling out the Indian team for just 117 runs and chasing their target in just 11 overs with 10 wickets in hand. The third match is crucial for India as they are playing at home and their proud home record is at stake. The weather forecast predicts rain during the match. There might be changes in India's batting lineup as Suryakumar Yadav has been dismissed for a duck twice by Mitchell Starc in the series.
The upcoming match between India and Australia is expected to be a thrilling encounter, with both teams looking to seal the three-match ODI series. While both sides have several key players, the performances of Virat Kohli, Rohit Sharma, and Steve Smith are likely to have a significant impact on the outcome of the match.
Virat Kohli and Rohit Sharma are two of the most important batters for India, and their form will be critical for the team's success in the match. However, both players are currently not in the best of form, which is a cause for concern for Indian fans.
Cricreads Prediction on Virat Kohli for IND vs AUS 3rd ODI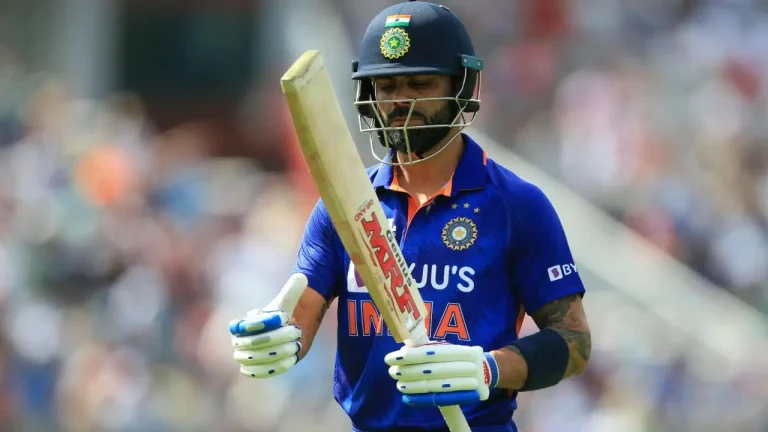 We think Virat Kohli will struggle against spin and score only 25 runs in the match. Though he has recently scored 186 runs in the last Ahmedabad test match surprisingly the pitch was pretty flat there. He's also not playing spin well these days, so we expect him to get out on Adam Zampa.
Cricreads Prediction on Rohit Sharma for IND vs AUS 3rd ODI
We are predicting that Rohit Sharma, who is a good player of spin, will score above 75 runs on a Chennai pitch that supports spin. He's an excellent player of Spin and will be the most important batter in this final ODI. We expect him to go big against Mitchell Starc.
Cricreads Prediction on Steve Smith for IND vs AUS 3rd ODI
For Australia, Steve Smith is expected to be the most important batter. Smith is a world-class player and has a proven track record in Indian conditions. However, like Kohli and Sharma, Smith is also not in the best of form at the moment. Despite this, Cricreads is predicting that Smith will score a match-winning century in the match.
While the performances of these three players will have a significant impact on the outcome of the match, predicting the winner of the match based on their performances alone would be premature. Cricket is a team sport, and the result of the match will depend on the collective effort of the entire team.
However, based on the current form of the players and the predictions of Cricreads, it can be argued that Australia has a slight edge going into the match. If Steve Smith can play a masterclass inning and guide Australia to a series victory, it could be a significant boost to their confidence for the upcoming World Cup 2023 which is going to take place in India