In a stunning turn of events, MS Dhoni, the legendary cricketer and captain of the Chennai Super Kings, has dropped a bombshell about his retirement plans. After leading his team to a thrilling 5-wicket victory over the Gujarat Titans in the IPL final, Dhoni confirmed that the recently-concluded season won't mark the end of his illustrious career.
The final was a rollercoaster ride for the Chennai Super Kings. Despite facing a challenging target of 171 runs in just 15 overs due to rain interruptions, the team showcased their remarkable resilience and reputation as one of the greatest sides in IPL history. Devon Conway and Ruturaj Gaikwad provided a solid start with a 74-run partnership, but quick dismissals put the Super Kings in a precarious position. The experienced Ambati Rayudu played some big shots, but wickets kept falling, leaving Chennai struggling at 149-5.
With just 13 runs needed off the final over, the situation seemed dire for the Super Kings. However, Shivam Dube and Ravindra Jadeja held their nerve and managed to clinch victory in the most thrilling fashion. Jadeja's six and a boundary off consecutive deliveries sealed the triumph and sent fans into a frenzy of celebration.
Earlier in the game, Sai Sudharsan and Wriddhiman Saha played crucial innings of 96 and 54 runs respectively, propelling the Gujarat Titans to an imposing total of 214-4. Contributions from Shubman Gill and Hardik Pandya also added to their team's strong performance.
Also Read: IPL 2023 Final: Chennai Super Kings Beat Gujarat Titans to Become 5 Time Champions; Ravindra Jadeja Hits Winning Runs
After the match, in a surprising announcement, MS Dhoni revealed that he has no plans to retire just yet. Despite the tempting option of bidding farewell at this high point in his career, Dhoni expressed gratitude for the overwhelming support he has received from fans throughout the season. He stated his intention to work hard and return for at least one more season of the IPL. However, he acknowledged that his decision ultimately depends on the condition of his body, giving himself around six to seven months to finalize his future plans.
Dhoni's revelation brought a mix of emotions for both the cricketer and his ardent supporters. It marked a bittersweet realization that this chapter of his remarkable career is nearing its end. Recounting the overwhelming affection shown by fans, Dhoni expressed his desire to give back to them by continuing to play and entertain. The sentimental journey of Dhoni's IPL career has seen its fair share of emotional moments, from his first appearance to the deafening chants of his name in the stadium.
Reflecting on the significance of the IPL, Dhoni highlighted the tournament's unique nature. As he led the Chennai Super Kings to their record-equalling fifth IPL title, Dhoni emphasized the importance of being mentally prepared for every crunch game. Despite some shortcomings in the bowling department, the Super Kings' batting lineup rose to the occasion, easing the pressure. Dhoni's understanding of the individual players and their ability to handle pressure played a crucial role in their success.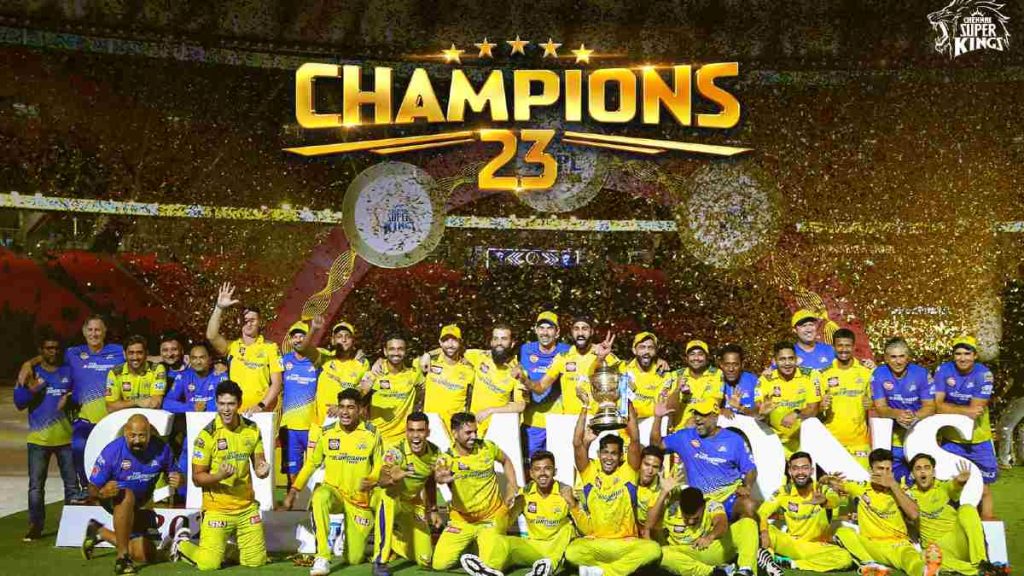 As the dust settles on this electrifying IPL final, fans are left pondering the future of one of cricket's greatest icons. MS Dhoni's revelation has ignited a flurry of emotions, leaving everyone eagerly awaiting his next move. For now, the enigmatic captain has chosen to keep his fans guessing, ensuring that his remaining time on the field will be a precious gift to those who have supported him throughout his extraordinary journey.