Shubman Gill's impressive century against Australia in the second ODI at the Holkar Stadium in Indore was a testament to his fine form in ODIs. However, despite his century, legendary batsman Virender Sehwag expressed his dissatisfaction with Gill's performance. Sehwag's critique focused on Gill's inability to convert his century into a bigger score, suggesting that the young batsman missed out on a golden opportunity.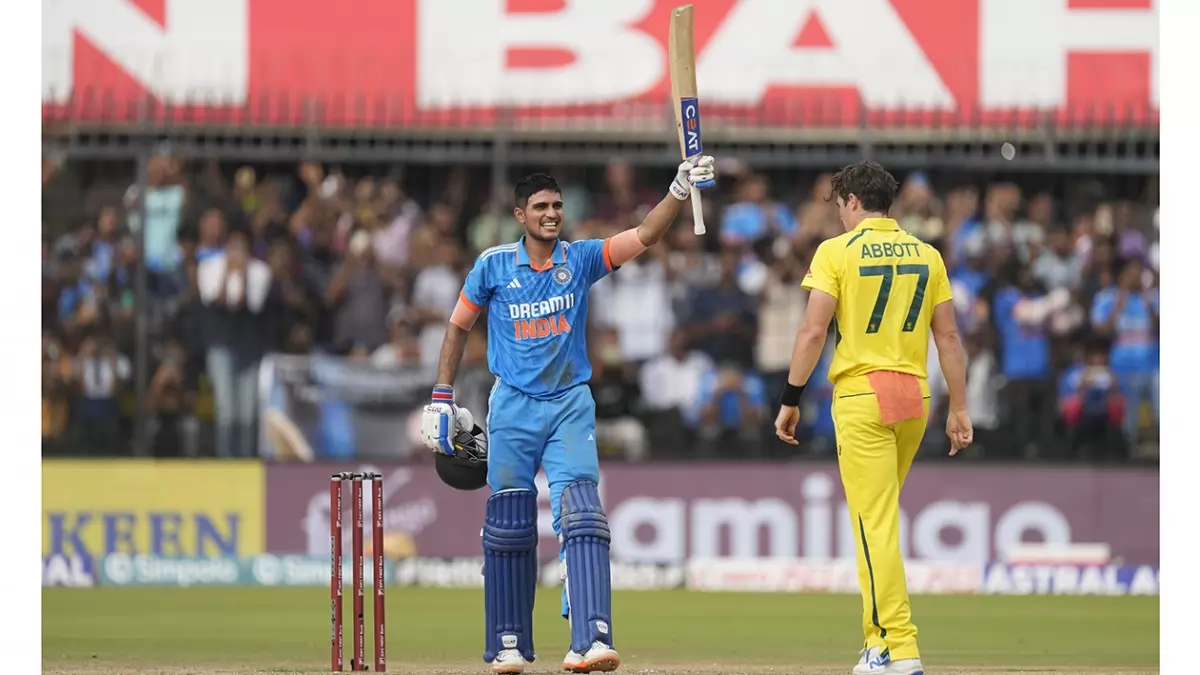 Shubman Gill, the talented right-handed opener, had narrowly missed out on a century in the first ODI, falling for 74. Determined not to repeat that disappointment, he delivered an excellent performance in Indore. Gill's century came off 97 balls and included six fours and four sixes. His partnership with Shreyas Iyer, who also scored a century with 105 runs off 90 balls, added a remarkable 200 runs for the second wicket.
Suryakumar Yadav's explosive half-century further propelled India, enabling them to post an imposing total of 399 for 5 in 50 overs. Suryakumar's unbeaten 72 off just 37 balls featured six fours and as many sixes. In response, Australia struggled and were eventually bowled out for 217 runs while chasing a revised target of 317 runs in 33 overs.
Also Read: Shubman Gill and Shardul Thakur Ruled Out of IND vs AUS Final ODI; Here's The Reason
Despite Gill's century and his impressive contributions, Virender Sehwag expressed his disappointment with the young batsman's performance. Sehwag's primary concern was Gill's failure to convert his century into a more substantial score, considering the form he is in. Sehwag believed that Gill, who is currently 25 years old, had the potential to score 160 or 180 runs in that match.
Sehwag's reasoning was that at a younger age, Gill could recover more effectively, both physically and mentally, after a big innings. Scoring a double century, according to Sehwag, was a realistic possibility for Gill, as he had more than 15 overs left when he was dismissed. Sehwag cited his own example, having scored a double century on a similar track, to highlight the opportunity that Gill had missed.
"When you are in form and you are scoring runs, then don't throw your wicket away," Sehwag emphasized. He pointed out that Gill had the chance to aim for his second double-century in the 50-over format, similar to Rohit Sharma, who has scored three double hundreds.
As the third and final ODI approaches, scheduled to be played on Wednesday (September 27) at the Holkar Stadium in Indore, it remains to be seen if Shubman Gill takes Sehwag's critique to heart and seizes the opportunity to convert his good starts into monumental innings. Gill's performance will undoubtedly be closely watched, especially in the context of his growing stature as a key player in the Indian cricket team.