The Indian Premier League (IPL) has witnessed some staggering player acquisitions, and the 2023 edition took the bar even higher with the top three most expensive players in IPL history all being bought in that season. As teams gear up for the IPL 2024 auction in December, a strategic approach involves releasing and rebuying players to bolster team dynamics and financial flexibility. In this article, we explore 5 expensive players IPL franchises might consider releasing and rebuying to optimize their squads and increase their purse for the upcoming auction.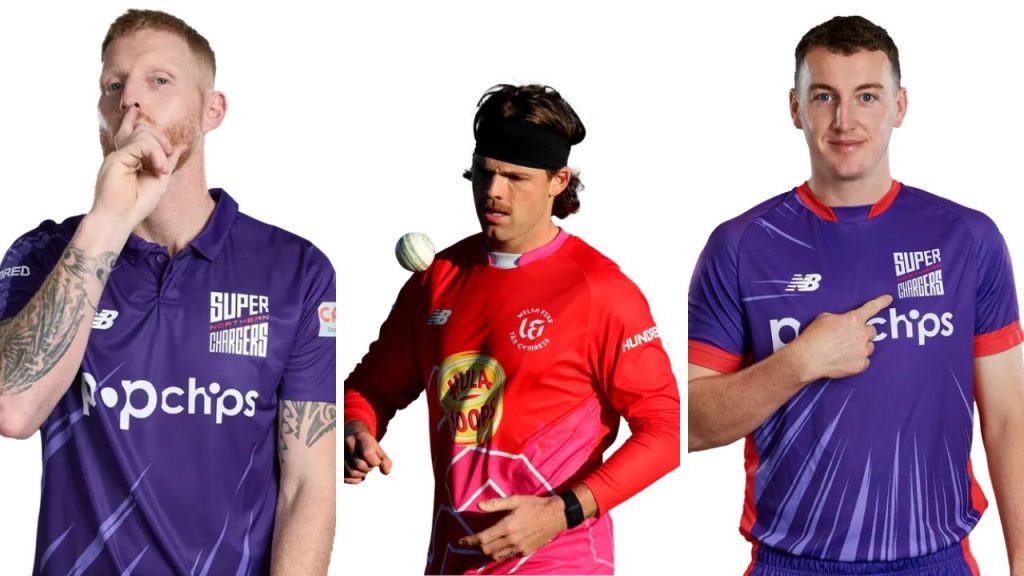 1. Cameron Green (Mumbai Indians) – INR 17.50 crore
Cameron Green, the Australian all-rounder, had a decent debut season for the Mumbai Indians with the bat, amassing 452 runs at an average of over 50 and a strike rate exceeding 160. However, his bowling performance was underwhelming, managing just 6 wickets in 16 innings. With a price tag of INR 17.50 crore, Mumbai Indians might consider releasing Green to explore more cost-effective options in the auction.
2. Lockie Ferguson (Kolkata Knight Riders) – INR 10 crore
Lockie Ferguson, one of the fastest bowlers in the world, had a limited impact for the Kolkata Knight Riders in IPL 2023. Bowling just 46 balls, he picked up only one wicket at an economy rate of 12.52. With his restricted playing time and modest returns, KKR might contemplate releasing Ferguson to allocate resources more efficiently in the upcoming auction.
3. Harry Brook (Sunrisers Hyderabad) – INR 13.25 crore
Sunrisers Hyderabad invested heavily in Harry Brook with high expectations, but the young batter's struggle against spin raised concerns. Despite scoring a century, Brook ended his debut season with an average of 21.11 and a strike rate of 123.38. Considering his inconsistent returns compared to his hefty price tag of INR 13.25 crore, SRH might choose to release Brook and explore alternative options in the auction.
4. Ben Stokes (Chennai Super Kings) – INR 16.25 crore
Chennai Super Kings splurged over INR 16 crore on English Test skipper Ben Stokes for IPL 2023. However, Stokes' contribution was minimal, scoring only 15 runs in 2 matches and delivering an 18-run over. Given his injury-prone nature and limited impact in the previous season, CSK might opt to release Stokes and look for a more reliable all-rounder in the upcoming auction.
5. Sam Curran (Punjab Kings) – INR 18.50 crore
Despite being the most expensive player in IPL history, Sam Curran's performance in IPL 2023 did not live up to the price tag for the Punjab Kings. While he showcased his batting prowess with 276 runs at a strike rate of 135.96, his primary skill as a left-arm pacer let both him and PBKS down, securing only 10 wickets in 14 innings. The franchise might opt to release Curran to free up funds and potentially rebuy him at a more reasonable price in the upcoming auction.
Also Read: IPL 2024: 3 Netherlands Players to Watch in IPL 2024 Auctions
Releasing and rebuying players ahead of the IPL 2024 auction can be a double-edged sword, but it provides teams with the opportunity to reshape their squads and enhance their financial positions. The decisions surrounding the release of players like Cameron Green, Lockie Ferguson, Harry Brook, Ben Stokes, and Sam Curran will undoubtedly play a crucial role in shaping the dynamics of the IPL in the upcoming season. The auction promises to be a spectacle as franchises strategically navigate their choices to build competitive and balanced teams.